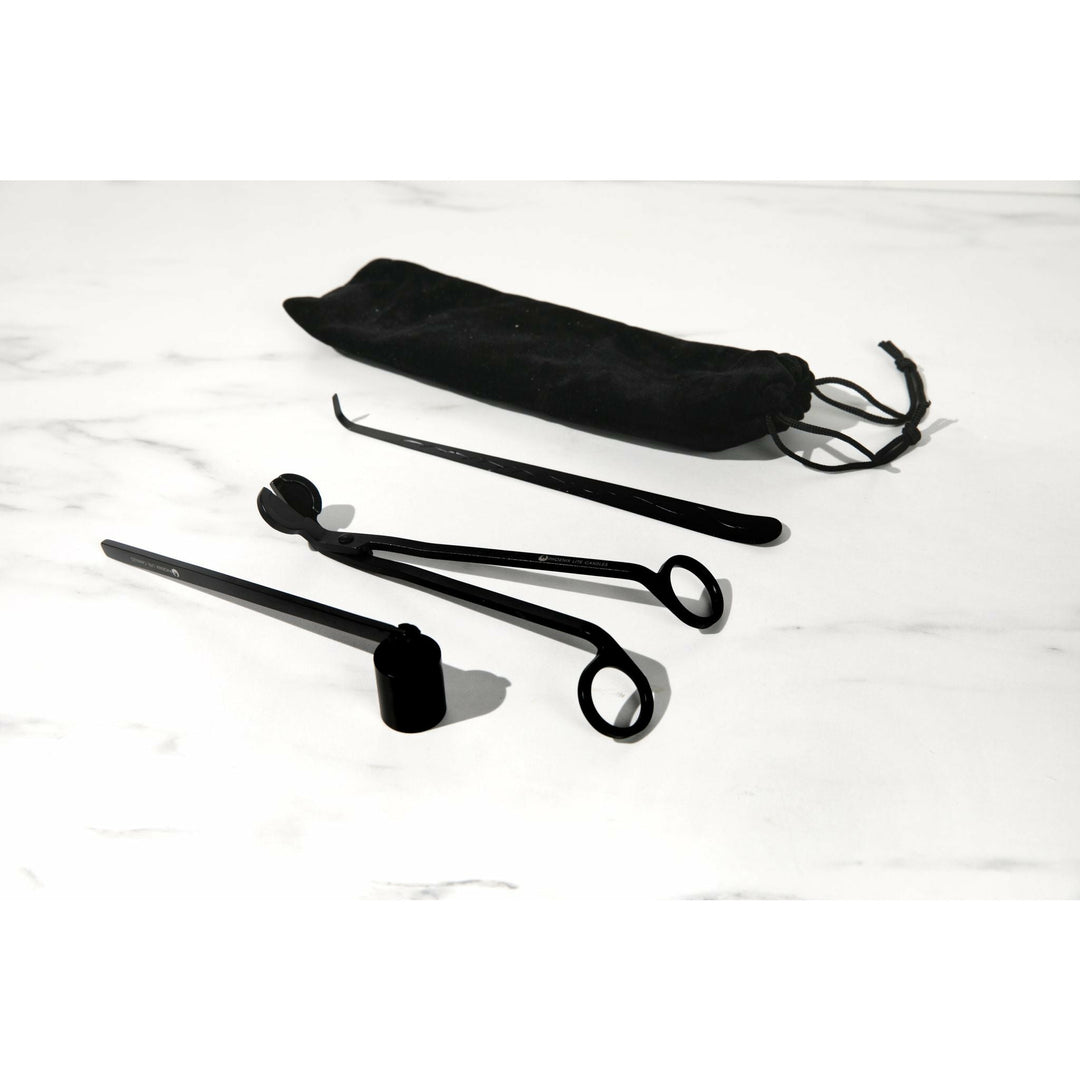 Wick Trimmer Set (3 Piece)
---
Take care of you're candles with our three price wick care set. 
Wick Trimmer: Be sure to trim your wick after each use for a safe and clean biting experience.
Wick Dipper: Burning a candle with a cotton wick? Put it out after each use with our wick dipper.
 Snuffer: For use with any candle. Place the snuffer over the flame when you're done with your burning session for a safe and easy way to put out your candle without disturbing the wax.