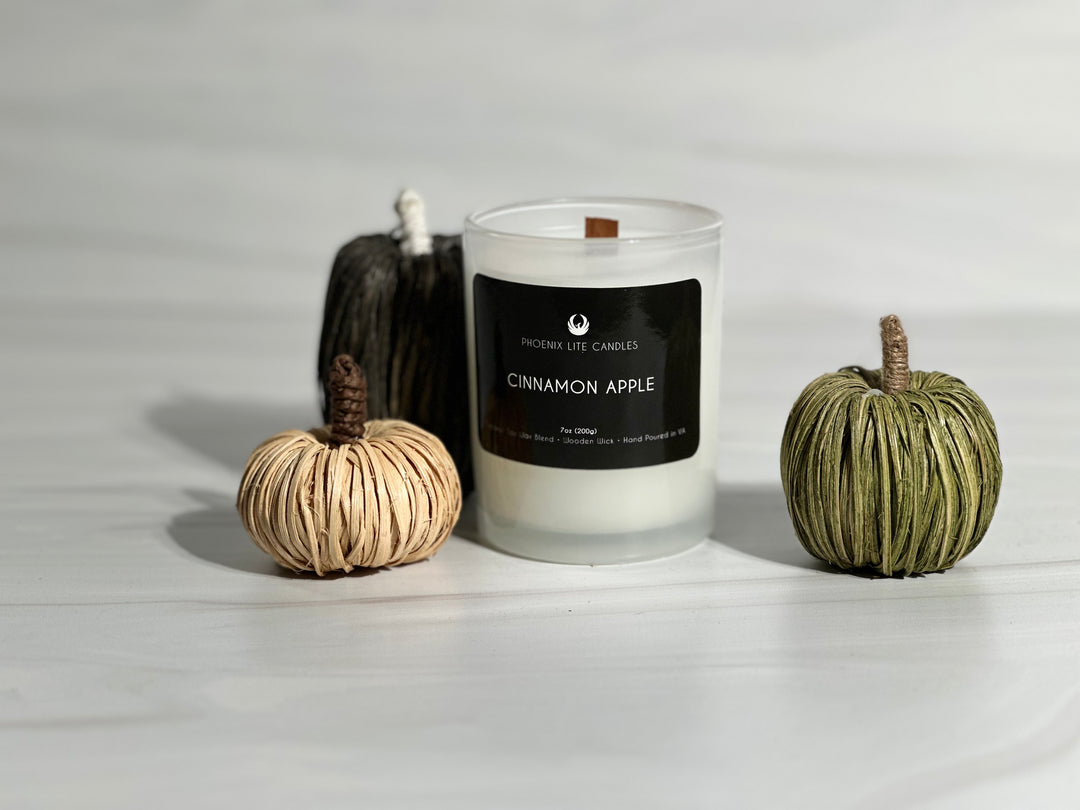 Cinnamon Apple (7oz)
---
Sweet like a glass of apple cider. 

Our 7oz glass jar is perfect for kitchens, bathrooms and any medium sized living space. 
Made in small batches in Northern Virginia with a special blend of coconut and soy wax and paired with the perfect crackling wooden wick for your enjoyment. 
Scent Profile
Top: Red Apple, Pear
Middle: Pumpkin Spice, Clove, Pie Crust
Base: Brown Sugar, Vanilla Bean
About this candle:
Fill Weight: 7oz
Diameter: 3 inches
Jar Height: 3.6 inches
Burn Time: 40 hours
Directions:
Always be sure to trim your wicks to 1/4 inch before lighting. The first time you light your candle, let it burn for 3-4 hours to allow the melted wax to reach the edge of the container to prevent your candle from tunneling. 
Warning: Be sure to read the the warning label at the bottom of each candle for safety guidelines.