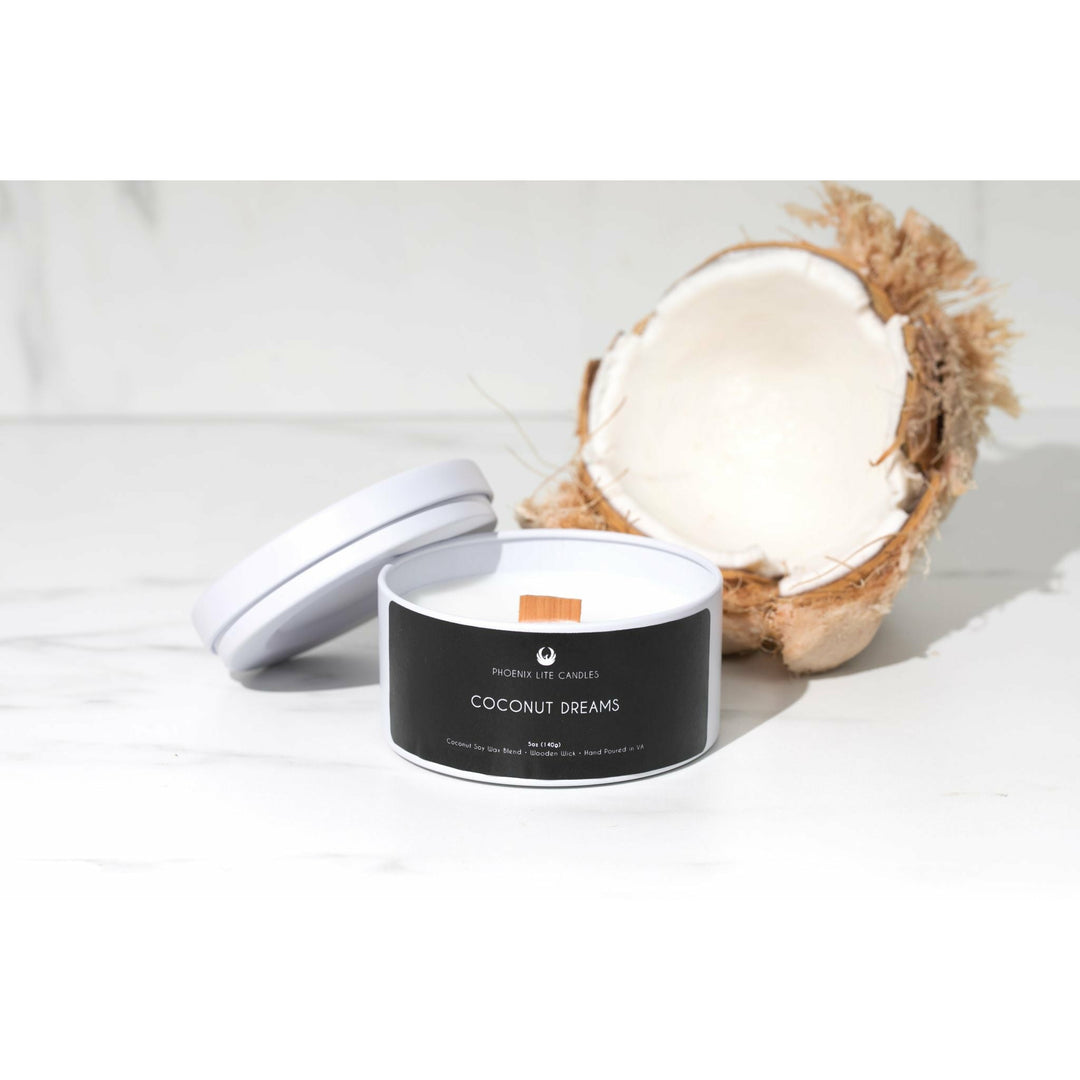 Coconut Dreams (5oz)
---
The perfect warm scent for your home. This beautifully handcrafted soy candle melts away dampness, humidity, and cold air. Melt away headaches, travel woes, and cold winter nights with this stress-free, cozy scent. Our 5oz travel tin is perfect for small hotel rooms, bathrooms and any medium sized living space.

Made in small batches in Northern Virginia with a special blend of coconut and soy wax and paired with the perfect crackling wooden wick for your enjoyment. 
Scent Profile
Top: Coconut, Bergamot, Nectarine Skin
Middle: Pineapple Nectar, Peony Petals, Tonka Bean
Base: Amber Woods, Vanilla Sugar, Night Blooming Jasmine
About this Candle:
Fill Weight: 5oz

Diameter: 3.5 inches
Jar Height: 2 inches
Burn Time: 40 hours
Directions:
Always be sure to trim your wicks to 1/4 inch before lighting. The first time you light your candle, let it burn for 3-4 hours to allow the melted wax to reach the edge of the container to prevent your candle from tunneling. 
Warning: Be sure to read the the warning label at the bottom of each candle for safety guidelines.