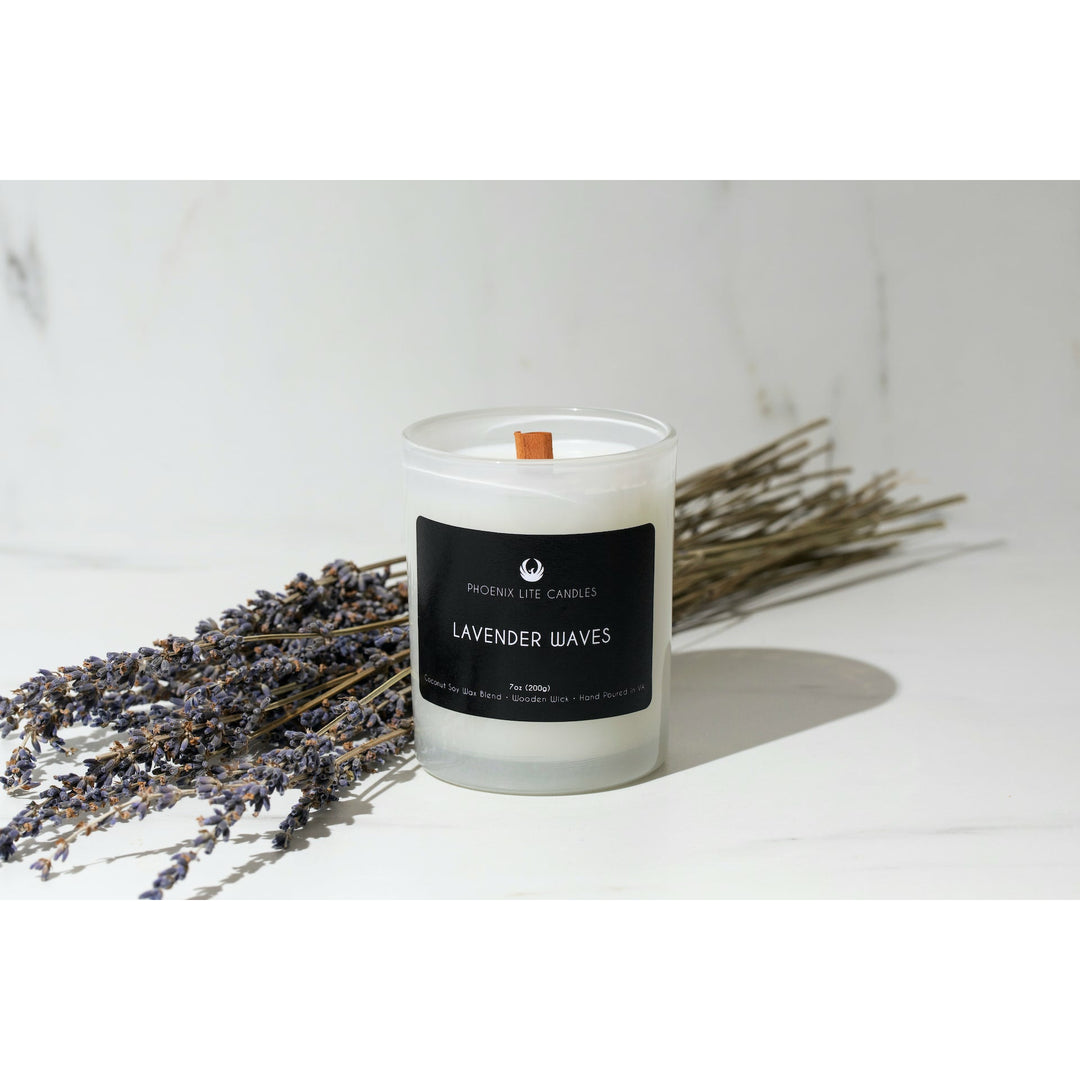 Lavender Waves (7oz)
---
Lavender Waves is a scent that is a must have for every candle lover. It will take you away to moments of calm and relaxation in an oceanic, intimate atmosphere. This fragrance is bursting with warmth and promises a tranquil, tropical getaway. Our 7oz glass jar is perfect for kitchens, bathrooms and any medium sized living space. 
Made in small batches in Northern Virginia with a special blend of coconut and soy wax and paired with the perfect crackling wooden wick for your enjoyment. 
Scent Profile
Top: Lemon, Marine Spray, Citrus
Middle: Lavender, Salt Flower, Green Moss
Base: Amber, Sheer Musk, Cedar 
About this Candle:
Fill Weight: 7oz

Diameter: 3 inches
Jar Height: 3.6 inches
Burn Time: 40 hours
Directions:
Always be sure to trim your wicks to 1/4 inch before lighting. The first time you light your candle, let it burn for 3-4 hours to allow the melted wax to reach the edge of the container to prevent your candle from tunneling. 
Warning: Be sure to read the the warning label at the bottom of each candle for safety guidelines.